Refuse single-use plastic bags - use starch
If you're concerned about the amount of HDPE plastic extruded film bags your business is handing out daily, then it's time to switch to our starch-based single-use bags. They do not leave plastic fragmentation in the soil or the marine environments. When disposed of to the earth, microorganisms will eat the starch compound.The bags will be easily composted causing no harm,break down over a short period of time exposed to the elements.
Remain well intact,carry good weight capacities,are waterproof,durable and strong during their short time in use.
Starch from Cassava root
Renewable Resource
Decomposes with UV
Compostable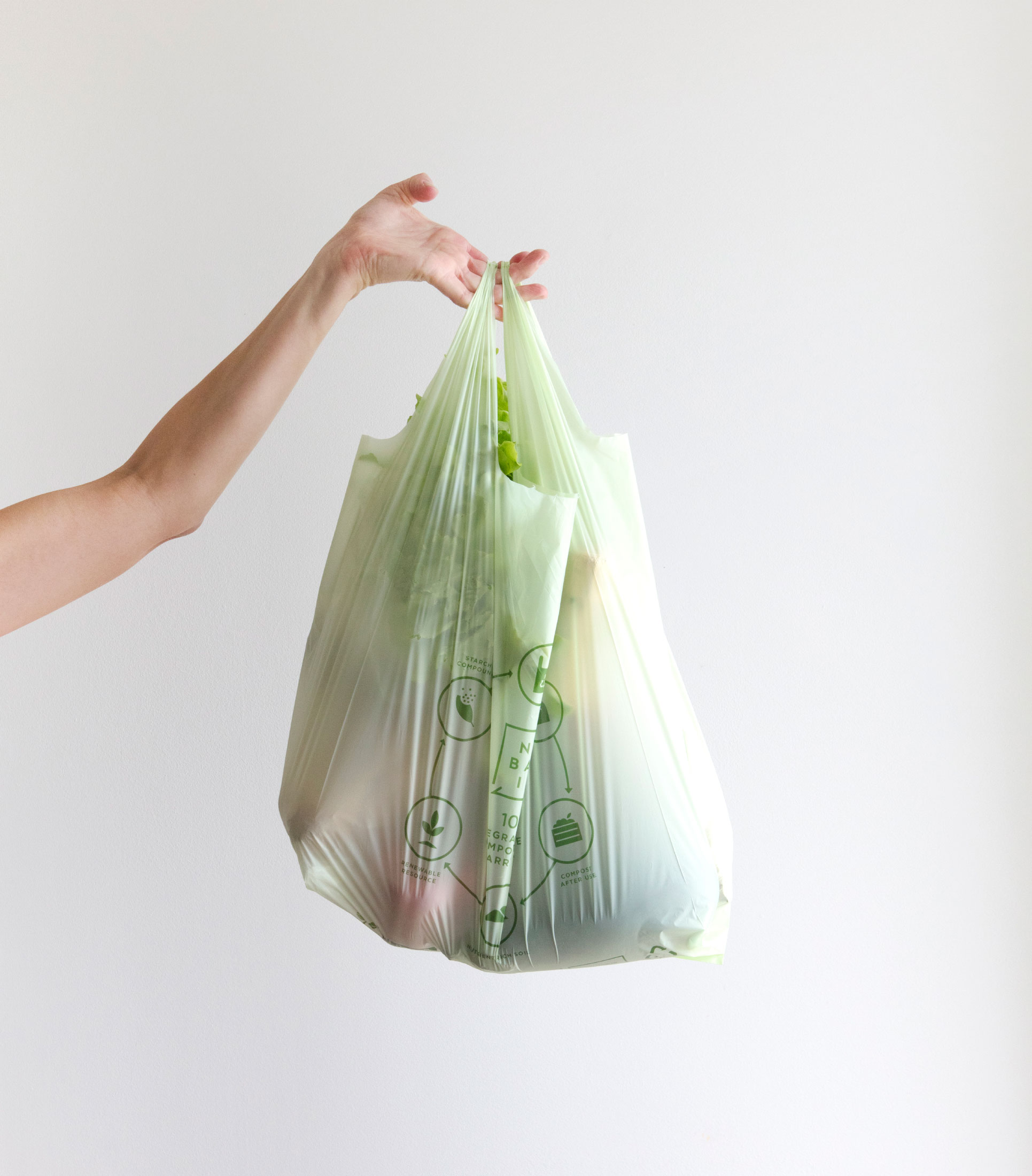 Starch Compostable Carrier Bag
Our starch compound single use film T-Shirt bags are a compound of Cassava starch with a binder PBAT. PBAT - is a biodegradable random copolymer.Being Adipic acid,1-4-butanediol and dimethyl terephthalate.Its commonly called a 'drop in ' polymer,resembles that of LDPE,but its major advantage is its totally compostable and safe. PLA - is a biodegradable bioactive copolymer derived from renewable resources namely starch. The bags are totally safe in Home Compost situations.
Bags are packed in 500 pieces per carton (100 per rem x 5 rems) 30cm(w)43.5(h)20cm(gusset width) 25 Micron Film Thickness
Available from Stock Held
Code: 0767